Another Signing For Cobo : The Return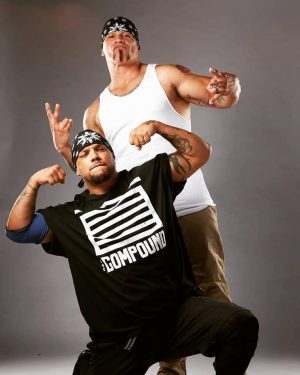 Why not a second former Impact Tag Team Champions? Some may even call them a gang.
Formerly LAX...now the OG's, the team of HOMICIDE and HERNANDEZ will be making their XICW debut. The OG's are two more of the baddest, hard hitting, not giving a f*ck dudes in professional wrestling today. They have an old school mentality with a new school fight.
One member is a Brooklyn native and an Independent wrestling icon. He has feuded with just about everyone you can think of. He's won championships all across the world. He's also hurt a lot of people across the world.
The other member is a Texas native who has also traveled the world showing his size and agility are second to none.
Once the two joined forces in 2006 to become the most feared duo in Impact. They quickly rose to the top of the ranks showing everyone that they will do whatever it takes to hurt you.
The pro wrestling ring is their turf. If you cross into their turf, you better be ready for a fight.
On October 13th the recently reformed team of HOMICIDE and HERNANDEZ, THE OG's, are coming to make XICW their new turf.
The OG's will also be at the meet and greet. Remember it is FREE for all ticket holders. Please check the ticket page for details. Prices for photo and autographs of talent that appear at Cobo will vary.
For tickets click here.