Major Announcement.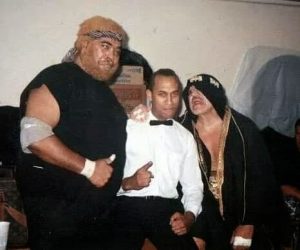 XICW and Midwest Championship Wrestling bringing back pro wrestling to The Lincoln Park Community Center after almost 20 years!!!
L.P.C.C. was the home of The Sheik, Sweet Daddy Malcolm Monroe, Midwest Championship Wrestling and Insane Championship Wrestling.
July 15,2000 was the last show held at L.P.C.C. but wrestling returns on Sat Jun 15th, 2019. The history in this bldg speaks for itself. The Shiek last match in the USA was in this bldg against Sweet Daddy Malcolm Monroe. We have seen the likes of Terry Funk, Sabu, 2 Cold Scorpio, Butch Reed, Al Snow, Scott D'amore, Mickey Doyle, The BUG, Tex Monroe, Edge, Christian, Mr Hughes, Ron Simmons, Rhino, Hector Hatchet(Violent J of ICP), Greg Valentine, Joe E Legend, Chris "The Fly" Monroe, Dave "Supermouth" Drason, DBA, AT Huck and the list goes on and on.
Already signed for this blockbuster show...
United States Champion MIKE ELGIN
Midwest Champion MALCOLM MONROE III(MM3)
Xtreme Intense Champion DRE JACOBS
XICW Lightweight Champion ALEX WEIR
Impact Stars ROHIT RAJU, JAKE and CODY DEANER
THE DBA, JAIMY COXXX, HEIDI KATRINA, QUEEN AMINATA, LOTUS, SUPER OPRAH, JEFF KING, ISAIAH BRONER, KAMALA JR plus many more..