They're Back !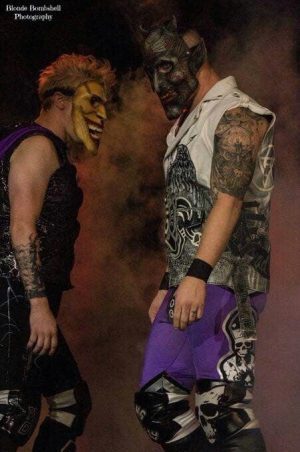 They're coming back! "The Human Gif Machine" and "One Mean Hombre" are coming back. This time they are coming for EVERYTHING!
Although never together, Dave and Jake Crist have been terrorizing XICW for a number of years now. They come and go as they please, simply because they can. It started from the time of Oi4k surprising the XICW world and winning the tag team titles to their wars with Super Future and most notably The Monroes. Blood, sweat, and tears were spilled then.
Now they have regrouped and have gained a new perspective. They are here to to serve Sami Callihan and because of that they want to hurt everybody!
oVe has been sent here to do just that. This time they are together. On October 13th they are back in XICW suitably at Cobo: The Return.
OVE will also be at the meet and greet. Remember it is FREE for all ticket holders. Please check the ticket page for details. Prices for photo and autographs of talent that appear at Cobo will vary
For tickets click here.